Man Proposes With A Cat Tattoo On His Butt
January 8, 2019 3:51PM EST
I don't know if this is how I want my proposal to go…
A man picked a very cheeky way to propose to his lady.
He tattooed a picture of a cat on his butt with a caption that read, "Will You Marry Meow?"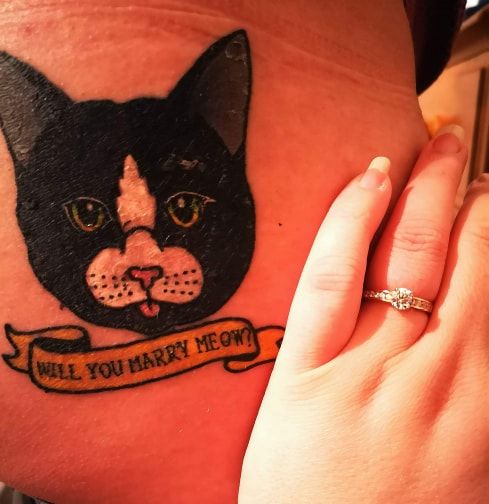 Dustin Marshall said that he wanted to go all in for his girlfriend Lindsey.
Luckily for Dustin, she said yes and now the couple will have a permanent reminder of the event.
We wish this happy/weirdly cute couple all the happiness in the world!
More about:
---